Best LSAT Test Prep Courses and Tutoring in Warsaw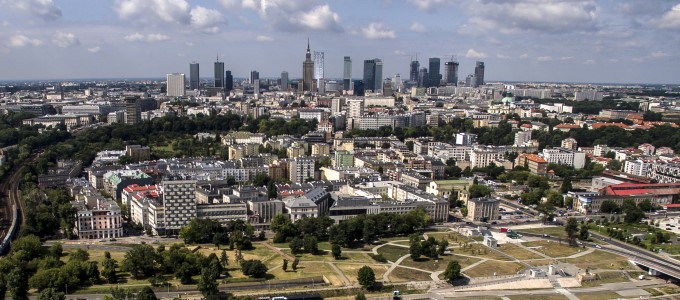 Warsaw students interested in acceptance to the best law schools in the United States and Canada must prepare for elite scores on the Law School Admission Test (LSAT). Manhattan Review in Warsaw effectively prepares law school applicants for the LSAT with a full complement of LSAT learning plans, including on-site LSAT prep courses, LSAT classroom instruction in online interactive format, LSAT one-on-one tutoring, and LSAT practice tests. Manhattan Review's Warsaw LSAT offerings feature comprehensive course texts, proven methods of instruction, and the city's most qualified LSAT educators. Our students learn how to create efficient study plans that develop all of the necessary LSAT abilities and how to improve testing skills such as endurance and time management. Manhattan Review has been facilitating high LSAT scores in major cities around the world since our company was founded in 1999, and tens of thousands of students have reached their LSAT score goals through our instruction. For details on our LSAT programs in Warsaw, contact us by phone, email, or online.
A number of factors contribute to the LSAT's high level of consideration in law school admissions, but two reasons are particularly deserving of mention. First, grade inflation at the undergraduate level is a well-documented trend, and according to one respected study on this issue, the average college GPA is now about 3.15 (compared to approximately 2.87 in 1988). Some individual institutions have seen even more pronounced increases. The mean GPA at Gardner-Webb University, for example, grew by two-tenths of a point in less than 10 years (from 2.91 in 2004 to 3.11 in 2013). Grade inflation has had the effect of devaluing GPA as an admissions criterion, forcing graduate programs to rely more on standardized tests. Second, law school rankings are significantly affected by the average LSAT scores of accepted students. The list published by U.S. News & World Report is probably the most widely used ranking system in the United States. The U.S. News methodology ascribes one-eighth (12.5%) of a school's final rank to LSAT scores, giving those institutions a strong incentive to offer admission to higher-scoring applicants (to do otherwise would risk a decline in rank and prestige).
Manhattan Review's LSAT prep courses and private tutoring have consistently produced high LSAT scores and acceptance to selective law schools. Our LSAT clients have pursued and completed JDs at Harvard, Yale, Georgetown, the University of Pennsylvania, the University of Chicago, Duke, the University of Virginia, Northwestern, the University of California, Columbia, New York University, and several other top law schools. Selective programs are desirable because of the strong employment outcomes these institutions produce for their graduates (the American Bar Association requires all of its accredited law schools to publish employment data, which we strongly encourage prospective law students to review). Former Manhattan Review LSAT clients have been hired by Fortune 500 companies, important law firms, government agencies, and many other types of organizations that require legal services. With Manhattan Review's LSAT prep courses and LSAT private tutoring in Warsaw, you can begin working toward your own legal future right away.
Hello, I just wanted to let you know that the current class that i am taking is really helping my studies. George has been a great help and I thank you for fitting the class into my busy schedule.
- Simone (This student prepared for the LSAT with us)
Warsaw
Primary Course Venue:

Hilton Warsaw Hotel
Grzybowska 63
Warsaw 00-844, Poland

NOTE: We do NOT typically have staff at the venue, so email us before visiting the venue.
Meet a Warsaw LSAT Tutor: Harold D.
Harold D., a graduate of the University of Pennsylvania and Northwestern University's Pritzker School of Law, has been teaching LSAT prep courses and private tutoring programs for Manhattan Review since 2012. He was formerly an associate at a major law firm, but he currently enjoys the slower pace of his own legal practice. He has been living in Warsaw since 2016.
Harold's LSAT teaching has helped students get accepted to more than 40 selective law schools in the United States and Canada. He is an instructor of both on-site and online LSAT offerings, and has received strong reviews from his students in both formats. In his spare time, Harold is a fitness enthusiast. His favorite forms of exercise include running, weight training, and swimming.
Our Books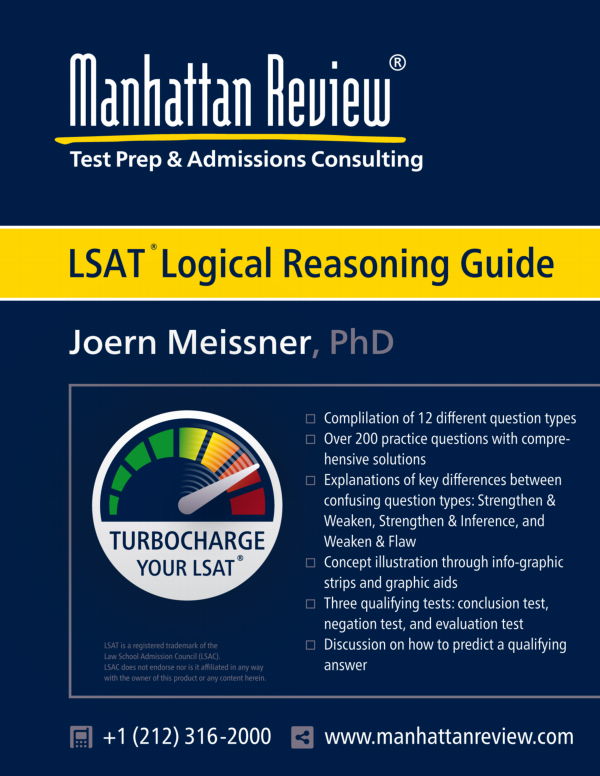 As Seen In