Best SAT Test Prep Courses and Tutoring in Warsaw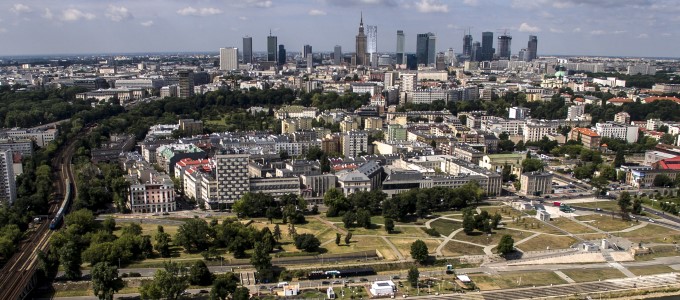 Warsaw students can effectively prepare for the SAT with Manhattan Review's comprehensive learning plans. We are Warsaw's most comprehensive and effective resource for on-site or online SAT prep courses, SAT private tutoring, and SAT practice tests. Unlike companies that rely on outdated instructional SAT materials, all of Manhattan Review's SAT offerings have been completely revised for the 2016 version of the SAT, which is a substantially different assessment than its predecessor. Whichever SAT learning plan you choose, you'll receive engaging instruction from Warsaw's top SAT instructors, who teach proven techniques for mastering SAT content, study strategies, and approaches to the test itself. Manhattan Review, an international test prep firm founded in 1999, is the world's leading provider of standardized test instruction for international students, who make up the majority of our clientele. Our teaching has been consistently validated by the impressive academic and professional accomplishments of our thousands of past students.
All American universities that require a standardized test for consideration of admission will accept the SAT. Some colleges have implemented test-optional policies, but few of these institutions are highly ranked, and declining to submit test scores where applicants are not required to do so does not necessarily increase the chances of acceptance. To put it simply, standardized testing is still a fact of life for the vast majority of aspiring undergraduate students. We advise our students to think of the SAT as an opportunity rather than an obstacle. High SAT scores can help candidates stand out in an extremely large applicant pool, and the enhanced scoring of the new SAT gives university admissions officials more information than ever before. The effectiveness of professional SAT instruction has been demonstrated by independent research, and the advantages of high-quality SAT prep easily justify the nominal costs in terms of time and money. Substantive SAT score improvements are possible for almost any student if he or she devotes enough effort to their studies.
Graduates of Manhattan Review's SAT prep courses and private tutoring plans have been accepted to the best universities in the United States. Our past clients have entered and completed undergraduate programs at great schools such as Stanford, Princeton, Yale, Harvard, Dartmouth, Carnegie Mellon, the University of Pennsylvania, Emory, the University of Virginia, Cornell, Brown, Columbia, the University of Chicago, Vanderbilt, Georgetown, UC Berkeley, the Massachusetts Institute of Technology, and scores of others. Our former SAT students are regularly hired by companies in Warsaw as well as Fortune 500 firms, including People Can Fly, Multikino, Orange Polska, Bank Handlowy, Wells Fargo, Valero Energy, Massachusetts Mutual Life Insurance, and United Technologies. Begin preparing for your best possible SAT scores today by contacting Manhattan Review for more information on our SAT prep courses, private tutoring, and practice tests for students in Warsaw. We're available to provide details on our SAT learning plans and answer all of your questions by email, online, or by phone.

Funny, made things clear and related things to real life. The SAT / ACT course was very helpful, I don't think I would've improved my reading skills without it. This course also gave me strategies to break down a reading. I got a feel for the SAT and had practice in areas I struggled in.
- Niaema Fox (This student took our SAT preparation course)
Warsaw
Primary Course Venue:

Hilton Warsaw Hotel
Grzybowska 63
Warsaw 00-844, Poland

NOTE: We do NOT typically have staff at the venue, so email us before visiting the venue.
Meet a Warsaw SAT Tutor: Luisa H.
Luisa H., who was born and raised in Madrid, Spain, is a graduate of Cornell University (bachelor's degree in education) and Brown University (master of arts in teaching). She has over 11 years of experience as an SAT instructor and teacher at the secondary level. She began working as an SAT tutor in New York City during the summers of her undergraduate years, and was first hired by Manhattan Review's New York office in 2013.
Over the past two years, Luisa has become an essential member of Manhattan Review's Warsaw SAT staff. Her reputation as an effective teacher quickly spread through Warsaw's student community, and many of her innovative methods of instruction have been adopted by our other SAT instructors. In addition to her SAT duties, Luisa is also on the faculty of a Warsaw school for international students.
Our Books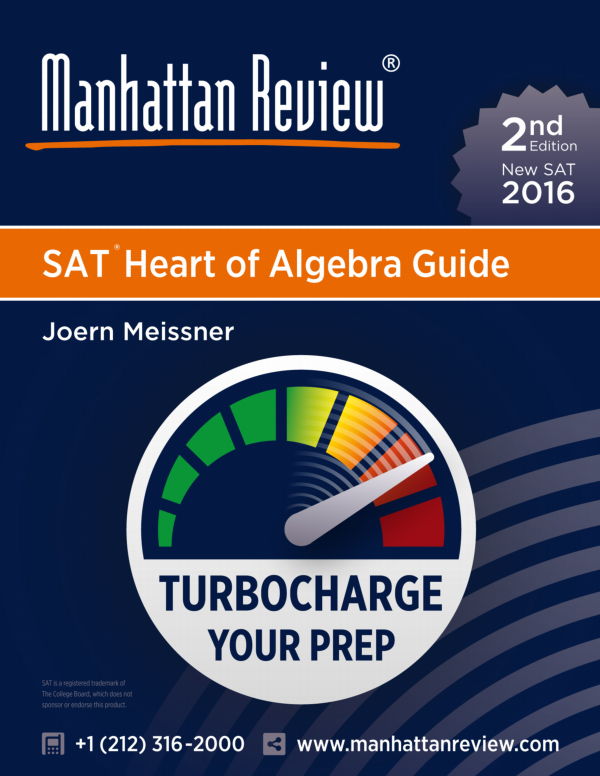 As Seen In