Best GMAT Test Prep Courses and Tutoring in Warsaw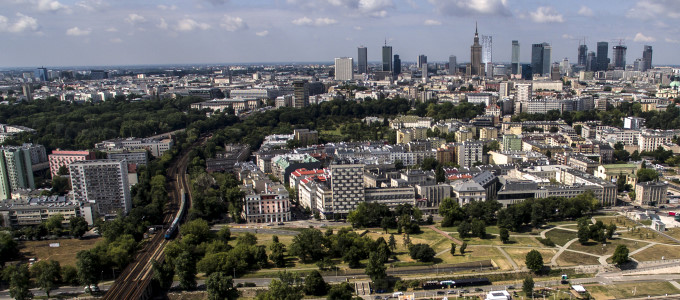 High scores on the Graduate Management Admission Test (GMAT) are an absolute must for selective business school acceptance. Manhattan Review is an educational services company that rigorously prepares business school applicants in Warsaw for the GMAT with a variety of flexible learning options, including online GMAT instruction, on-site GMAT prep courses and private tutoring in Warsaw, and GMAT practice tests. Prospective graduate business students can also add to the impact of their application packages with our admissions consulting services for the MBA. Manhattan Review is a company that was founded in 1999 through a series of innovations in GMAT instruction, and we have since taught many thousands of students worldwide how to most effectively and efficiently receive their desired GMAT scores. Our highly qualified GMAT instructors provide detailed approaches to the content of each GMAT section and teach study techniques that have been proven to work. You can find out more about our superior GMAT prep services in Warsaw by contacting us right away. We'll be more than happy to provide details on our GMAT offerings and answer your questions online, by email, or by phone.
At Manhattan Review, our students often ask us to classify a "good" GMAT score. We prefer to think in terms of an "ideal" GMAT score, which we define as those that are above the mean GMAT performance of students previously accepted to the business schools a given student is considering. A GMAT total score of 750, which is in the 98th percentile of all test-takers, is in the ideal range for almost every business school, but below this level, the issue of institutional selectivity comes into play. At Georgetown University's McDonough School of Business, for example, a GMAT score of 700 would be slightly above the mean of 690, and at Michigan State University's Broad College of Business, a 700 would be well above that program's average of 586. However, the GMAT average at the Stanford Graduate School of Business is 737, and a score of 700 would probably not be competitive at this institution. Business school applicants are encouraged to begin preparing for the GMAT by calculating ideal target scores.
Manhattan Review's GMAT clients in Warsaw and other major cities around the world have been accepted to the most prestigious business schools. Our GMAT students have matriculated at and graduated from Harvard Business School, Columbia Business School, the Stanford Graduate School of Business, London Business School, UCLA's Anderson School of Management, the Booth School of Business at the University of Chicago, the Wharton School at the University of Pennsylvania, the University of Cambridge's Judge Business School, the Yale School of Management, Georgetown University's McDonough School of Business, and the Sloan School of Management at the Massachusetts Institute of Technology. Our former clients have completed master of business administration, master of finance, master of accountancy, or doctor of philosophy degrees that are in high demand. A number of our past students have been hired by companies in Warsaw, such as Bank Handlowy, Orange Polska, Turner Broadcasting System Poland, RTV Euro AGD, and Elektrim. Fortune 500 companies, including Dow Chemical, Walgreens Boots Alliance, Bank of America, World Fuel Services, and State Farm Insurance, also currently employ our past GMAT students. With Manhattan Review's GMAT prep services in Warsaw, you can get accepted to a great business school and improve the prospects for your business career.

I just got back from the test. Here's the result. 670 overall with 48 on the math and 34 on the verbal. Thanks so much for your help!
- Mika (This student took our New York GMAT weekend course)
Warsaw
Primary Course Venue:

Hilton Warsaw Hotel
Grzybowska 63
Warsaw 00-844, Poland

NOTE: We do NOT typically have staff at the venue, so email us before visiting the venue.
Meet a Warsaw GMAT Tutor: Piotr S.
Piotr S., originally from the Warsaw area, is a graduate of Johns Hopkins University (bachelor's degree in philosophy) and the Stern School of Business at New York University (master of business administration). Currently a junior executive at a Warsaw tech firm, he has been teaching GMAT prep on the side since 2010. First hired by Manhattan Review's home office in New York three years ago, he has been back in his home city since 2016.
Piotr's GMAT teaching has helped his students receive competitive GMAT scores and get accepted to top business schools in the United States, United Kingdom, and Australia. According to his students, Piotr is extremely effective at identifying GMAT weaknesses and implementing strategies for substantive improvements. In his spare time, Piotr enjoys hanging out in Warsaw's coffee shops, and he is known to engage in spirited political debates.
Our Books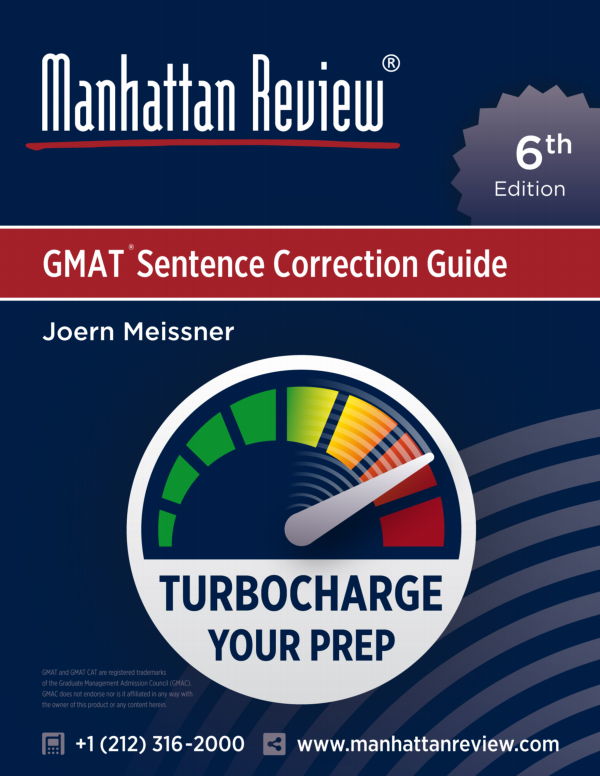 As Seen In