GMAT Private Tutoring in Warsaw (Poland)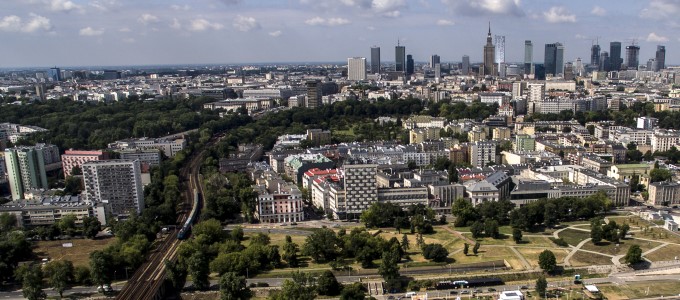 Warsaw students interested in studying at elite graduate business schools in the United States and other countries must receive high scores on the Graduate Management Admission Test (GMAT). Manhattan Review is a test prep company that specializes in GMAT services for international students. We offer online GMAT instruction, on-site GMAT prep courses and private GMAT tutoring at convenient Warsaw locations, GMAT practice tests, and MBA admissions consulting. Our innovative GMAT teaching uses the industry's best course materials and methods of instruction to produce GMAT scores that the best business schools demand. Manhattan Review has been teaching students in Europe, North America, South America, Asia, and Africa how to master the GMAT since 1999, and we have been credited with tens of thousands of favorable learning outcomes. Start improving your GMAT skills, study strategies, and testing techniques today with our flexible GMAT learning plans in Warsaw. Manhattan Review will help you get accepted to a great business school.
GMAT score improvements can dramatically increase the odds of admission to selective business schools, and many students do not realize how important the exam is to business school admissions. The Anderson School of Management at the University of California-Los Angeles reports an average GMAT score of 715 and a middle-80% GMAT range of 680-750 for its accepted students. A hypothetical applicant with a GMAT score of 670 would be below the 20th percentile, and this candidate would need to be much stronger in other areas to make up for the low GMAT score. An improvement of 50 points (to 720) would immediately make this applicant above average, and a gain of 60 points (to 730) would be significantly above average. The GMAT is a computer-adaptive exam, and the scoring algorithm is complex, but the additional number of correct answers necessary to go from 670 to 730 is probably less than you think. Careful study with a professional GMAT instructor is a sound investment of your time and money, and higher GMAT scores will almost invariably lead to better offers of admission.
Manhattan Review students are distinguished by the prestige of the business schools to which they have been accepted. Our clients have pursued a variety of graduate business degrees at Harvard, Oxford, Stanford, the University of Pennsylvania, Northwestern, Cambridge, Yale, the Massachusetts Institute of Technology, UCLA, the University of Virginia, the University of Edinburgh, London Business School, Columbia, Dartmouth, and many more. The salary gains from graduate business degrees are immediate and substantial. According to Forbes magazine, the average student who completes an MBA receives a 50% salary increase at graduation, and an 80% increase over pre-MBA compensation after five years on the job. Furthermore, an MBA is a stronger boost to salaries than additional years of work experience, and it therefore makes sense to begin graduate business training as soon as possible. Manhattan Review's past students are currently pursuing successful business careers at Warsaw companies and Fortune 500 firms, including PKP Group, T-Mobile Polska, Qumak, Bellona Publishing House, New York Life Insurance, United Technologies, Berkshire Hathaway, and Wells Fargo. Find out how Manhattan Review's GMAT prep services in Warsaw can help you succeed by contacting us today.
GMAT Private Tutoring
Hours package 12 to 48 hours, Personalized 1-on-1 Tutoring, In Person or Live Online
GMAT Private Course
12 hours in total, Personalized 1-on-1 Course, In Person or Live Online

I got my GMAT score up to 740. Thanks again for all your help and, hopefully, I'll see you next year as a student.
- Tapiwa (This student took our London GMAT weekend course)
Warsaw
Primary Course Venue:

Hilton Warsaw Hotel
Grzybowska 63
Warsaw 00-844, Poland

NOTE: We do NOT typically have staff at the venue, so email us before visiting the venue.
Meet a Warsaw GMAT Tutor: Daisy S.
Daisy S. has been teaching GMAT prep for Manhattan Review in Warsaw since 2014. She moved to the city after a five-year career as a GMAT classroom instructor in the San Francisco area. Originally from Riverside, California, she is a graduate of Stanford University (bachelor's degree in English) and the University of California-Berkeley's Haas School of Business (master of business administration).
As a GMAT educator, Daisy believes it is important to present course material in diverse ways to accommodate different learning styles. "I can't be dogmatic or inflexible in my GMAT teaching, because this approach leaves too many students behind," she says. "Variety is the key to my teaching style, and by presenting the same material in many different ways, I'm ensuring that everyone can learn in the most effective manner possible."
Our Books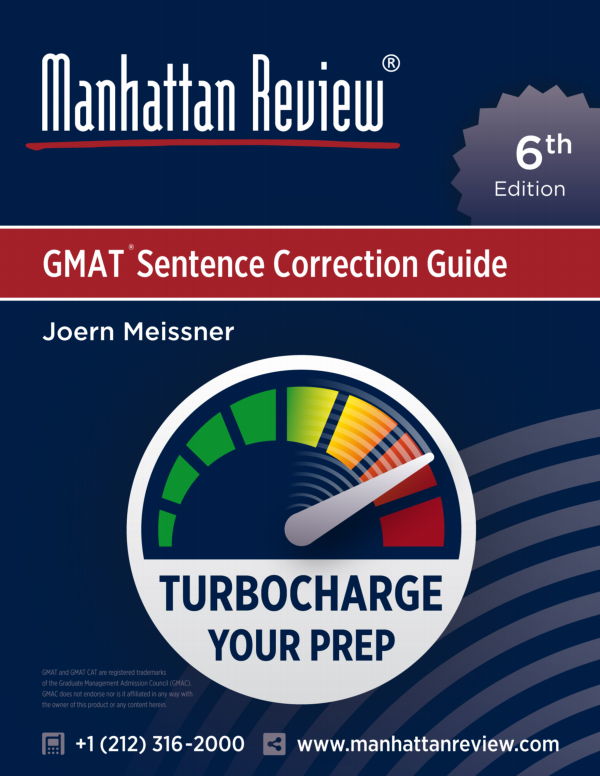 As Seen In